Send a Bunch of Well Wishes!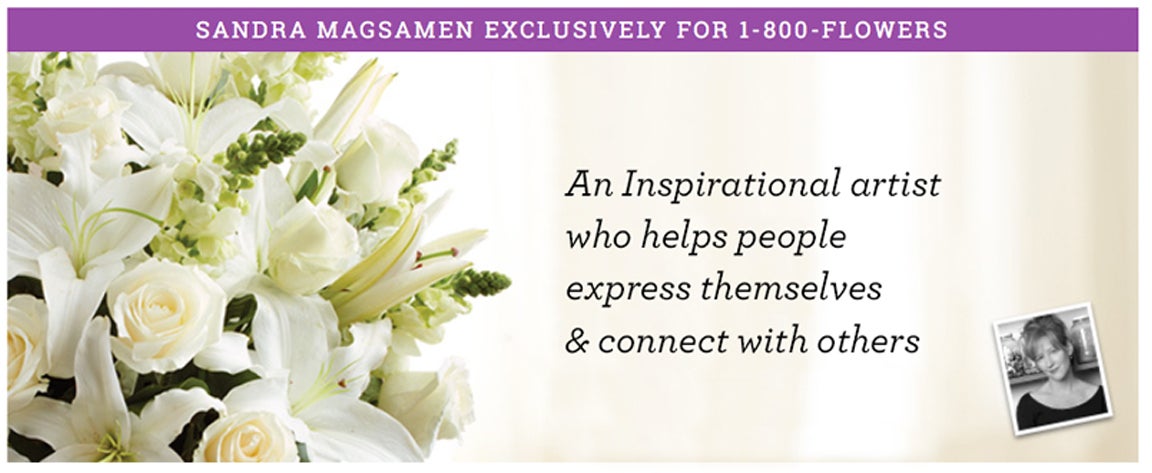 Everyone feels yucky and gets sick from time to time. Mostly it's a cold or something that's nothing, but sadly, there are also those times when a serious diagnosis is received. Often we don't know what to do when someone has an illness; however, we do know that we want to do something that lets our loved one or friend know that we care. We may find it hard to reach out when people are ill, but it is so important that we do. When the people we care about need support and love, finding our own unique and meaningful way to connect is one of the greatest gifts we can give. When folks are under the weather, we simply want and need to bring a little sunshine into their lives.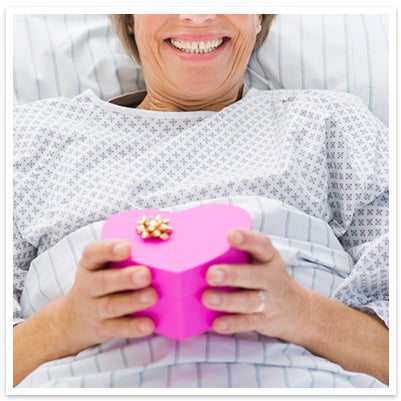 Everyone in my studio knew and loved Jean, who used to answer the phones a few days a week. So when she was diagnosed with lung cancer, we were all saddened and concerned. The days Jean went in for treatments were very difficult for her-she was so scared of the hospital, the needles, the chemotherapy and, of course, the cancer itself. Not knowing what to do, but wanting to let her know we cared, I asked everyone in the studio to make something we could put into a box that might bring a smile to Jean's face or give her a moment's peace. A "box of hope." The studio assistants and I decorated the box and filled it with quotations, drawings, cartoons, life-affirming messages, jokes and thoughts that might occupy her mind during the treatments. The number of things we packed into that box was amazing. Everyone wanted to help. Jean took the box with her on every visit
Later, she told us how much she loved the box and looked forward to opening it each time to discover what was inside. Her treatments were still frightening, but now they were also punctuated with many moments of inspiration, love and kindness. Jean found strength, hope, humor and joy hidden within the box and herself. Family, friends and co-workers can join together to share a box of notes, a tin of jokes or a book of favorite quotes to cheer and connect with someone they all care about.
Below are some additional ways you can send well wishes!
Send a card that simply says, "I'm thinking of you."
Send a bouquet of flowers with a note that reads, "Sending you a bunch of well wishes."
Bake and give homemade chocolate chip cookies. These treats will always make someone feel better!
Make a playlist of soothing and beautiful music to share. Music has the power to help us heal.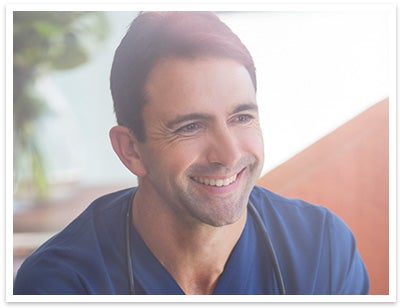 I know of a hospital gift store where the manager hands out smiles to customers. Perhaps you're thinking I mean she flashes her pearly whites at people all day long? I'm sure that's true too, but she also keeps a ready, abundant supply of paper smiles on wooden Popsicle sticks behind the counter. She hands these little gems to doctors, nurses, patients and visitors who are simply having "one of those days." Folks come to the store to purchase mints, magazines, greeting cards or a little gift, and they leave with a big smile and a profound sense of connection. This thoughtful, artful gesture is a reminder that a smile is a little curve that can straighten things out.
My grandmother knitted slippers and kept a bag of them in her closet ready to give away. The minute Granny heard about someone who had a cold, was on bed rest, needed surgery or broke a leg she would spring into action and hand deliver her slippers. You see, Granny made these slippers with the hope that they would comfort, provide warmth and, at their heart, let someone know she would be there when they needed some help. If you knit, you could knit a few scarves to have around for someone who needs bed rest. Sew a few pockets on them and they make a great place to keep a phone or even tissues. You could knit slippers too, but you don't need to know how to knit to make something that someone can hold on to. Get crafty and use felt to make a throw blanket, a bag to hang on a walker or cut hearts out of different colors and mail with a note that reads, "lots of love". All of these heartfelt gestures will help someone feel a bit better!

Little gestures of kindness can touch a person in a big way. You can make a pot of chicken soup, run some errands to help out, pick the kids up at school, text an emoji with a smile from time to time, drop off some magazines or a great new book, call on the phone just to hear your friend's voice or visit and just sit and listen to music together. You don't need to make elaborate plans, have lots of time or spend tons of money to tell someone you are wishing them well. Any effort you make is an acknowledgment of their illness and a message that you are there for them because you care.